Standard Card Holder
Truly a greate way to organize your SD cards when you need more than one. Never drop a SD card again. Ideal for:
photographers
tourists
computer professionals
filmakers
ORDER NOW
CUSTOMIZE IT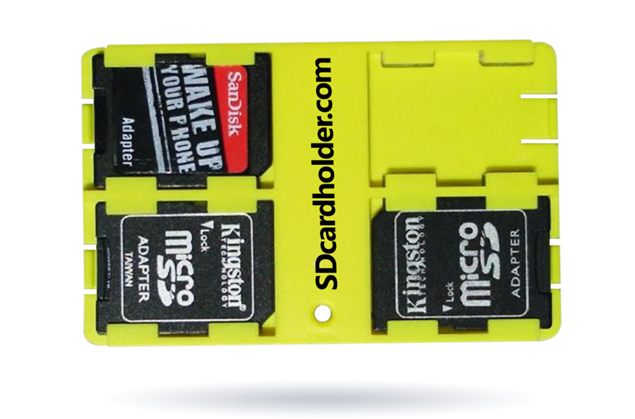 Features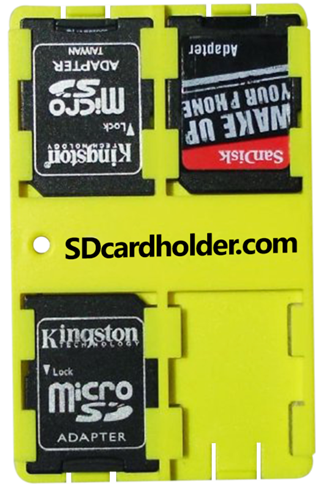 Secure Locking
This case is the ideal solution for anyone who uses microSD cards frequently.
Fully Protected
Each sleeve has the forward right retaining tab offset to the left such that the Micro SD cards can only be fully inserted with the electrical contact facing down and fully proctected.
Perfect For Travel
Keychain hole. Sized and shape of a credit card allowing it to easily be carried.
Customize It
SD Card Holder can be customized with your company logo.
Standard SD Card Holder Capacity
Super thin, and the size of a credit card